Spa Gift Certificates
A gift certificate from Dyanna Spa in Manhattan, NY is a great gift for men and women
A gift certificate from Dyanna Spa in Manhattan, NY is a much-appreciated gift for both men and women, and they are wonderful for celebrating a special occasion.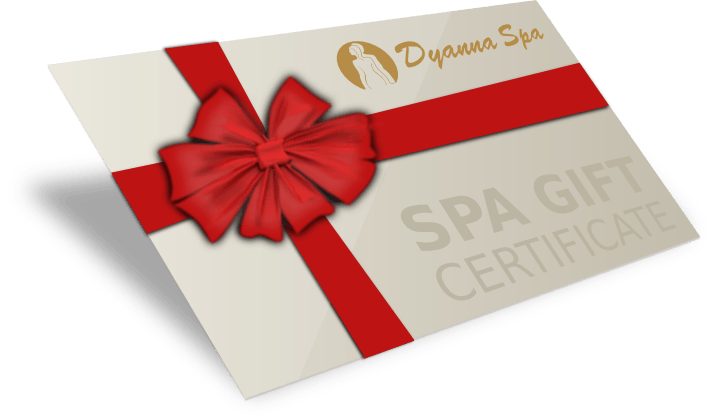 You can buy Dyanna Spa gift certificates:

online instantly

at our spa

over the telephon
You can either specify the monetary amount of the gift certificate, or select the spa treatment or spa package you wish to purchase.
Note: When purchasing a gift certificate at one of our two locations, you will also get an attractive gift envelope for the gift certificate.

Make someone very happy, and
Dyanna Spa now has two convenient locations where you can purchase gift certificates, if you're not ordering online. One is in downtown Manhattan, in the Gramercy Park and Flatiron District, and the other is in east midtown Manhattan, in the Murray Hill District.