What is Brazilian Waxing
Our Specialty: Brazilian Waxing in the heart of NYC
Dyanna Spa is renowned for its specialty, Brazilian Waxing, which you can find right in the heart of NYC It's a hair removal treatment for men and women that involves removing hair from inside and outside the bikini line, in between the buttocks, and the vaginal lips and labia. We can remove as much or as little hair in the pubic area as you wish. Some women prefer leaving a small amount of hair down the middle of the vagina, which is referred to as a "landing strip".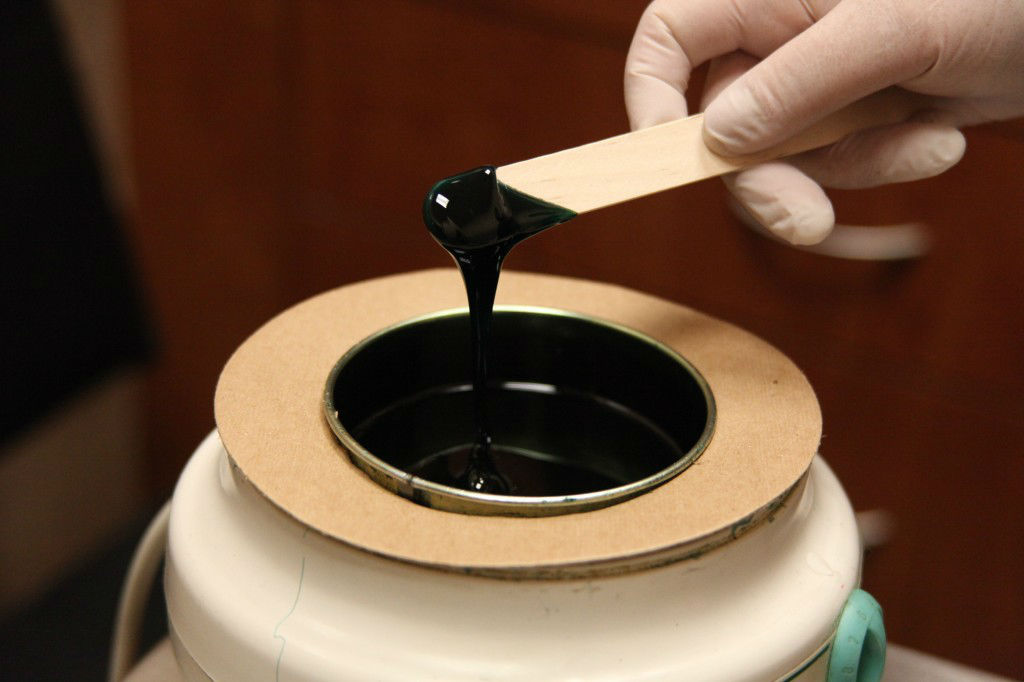 The Benefits of Brazilian Waxing
There are a number of benefits associated with Brazilian Waxing. It gives you a perfectly hair-free look when you wear your bikini, Speedo, briefs, or lingerie. It is fast, safe, and efficient Hair grows back sparser and finer with each treatment and regrowth can take up to several weeks. It has no bothersome side effects like shaving has – no stubbles, no ingrown hairs, no skin irritation, no nicks or cuts Our almost painless Brazilian wax services The first time you come in for a Brazilian wax treatment, you may find it somewhat uncomfortable. However, the good news is that the more you do it, the easier it gets, and the less discomfort you will feel. Men may feel a little more pain because the skin around male genitals is looser and more sensitive. However, our professional estheticians are whizzes at making your discomfort as minimal as possible. Because of their expertise, they can complete the entire process from beginning to end in 15 minutes or less!
Our Brazilian Waxing Formulas
You can be assured that the waxes we use are the qualitative products on the market. Our specially formulated Aloe Azulene wax, made especially for Dyanna Spa, is the preferred wax for removing hair from larger areas, and it's great for all skin types. It involves applying warm wax to the appropriate areas, covering the wax with paper strips, and then quickly pulling off the strips. The other method involves Cirepil Blue Hard Wax. We use this wax for people with very sensitive skin. Our esthetician applies the wax, and once it hardens, she simply peels it off, along with the unwanted hair. Cirepil Blue Hard Wax has many patents and is considered the best wax overall to use on sensitive skin or hard-to-reach areas. Note: For your health and safety, we strictly adhere to a "no double dipping" policy. We never dip the wax application spatula into the wax more than once. Our NYC beauty salon and day spa always operates with your health and safety in mind.
Read more about waxing formulas...
Special Care for Waxing Newbies!
For those who have never had a wax treatment for hair removal, you can call and make an appointment for a free consultation with one of our professional estheticians. She will go over the waxing procedure, so that you will know exactly what to expect. If you have any hesitation about how your skin might react to the two different waxes we use, we can take care of any apprehension you may have. To ensure a positive Brazilian wax experience, our esthetician will perform a free small skin patch test to see which wax is best for your particular skin type.
The Most Affordable Brazilian Wax Treatments in N.Y.C.
We believe in what we do – making people look and feel better. We believe in a day spa that provides treatments that are affordable to everyone, not just the wealthy. We are proud to say that we have not raised our prices since 2004, and do not intend to raise them any time soon. You might find that other spas offer enormous discounts for their services; however, it is just to make their prices seem cheaper. In fact, they are not. At Dyanna Spa, our featured specials are for spa treatments that are already originally less expensive than other salons. We don't play games. What you see is what you get.
Out History of Brazilian Waxing in Manhattan, N.Y.
Dyanna Spa first opened its doors in 1983. At the time, we were one of the first waxing salons in Manhattan. Our waxing treatments included hair removal from the genitals for both men and women long before the process came to be known as "Brazilian Waxing". Some women required it for religious reasons, and gays asked for it because they liked the look. Even members of the porn industry availed themselves of our waxing services. Because of the longevity of our business and our truly professional estheticians, we have a loyal following that spans decades. Our clientele has also grown because more women, gay, and straight men prefer the clean look and feeling provided by Brazilian waxing. Also, many spouses and significant others find the hairless look more appealing. When we moved to our present location in 1987, we continued to expand our waxing and nail salon specialties and added a host of other spa treatments, including facials, body treatments, electrolysis, and massages.
Why we are the Best in Brazilian Waxing
We have been perfecting our waxing services for decades. With so many years in the waxing business, we have tried just about every product on the market. As a result, we have found the very finest and purest products. With our specialty waxes and tried and true techniques, our hair removal services are the safest and most professional in New York City. We've been around for a long time.